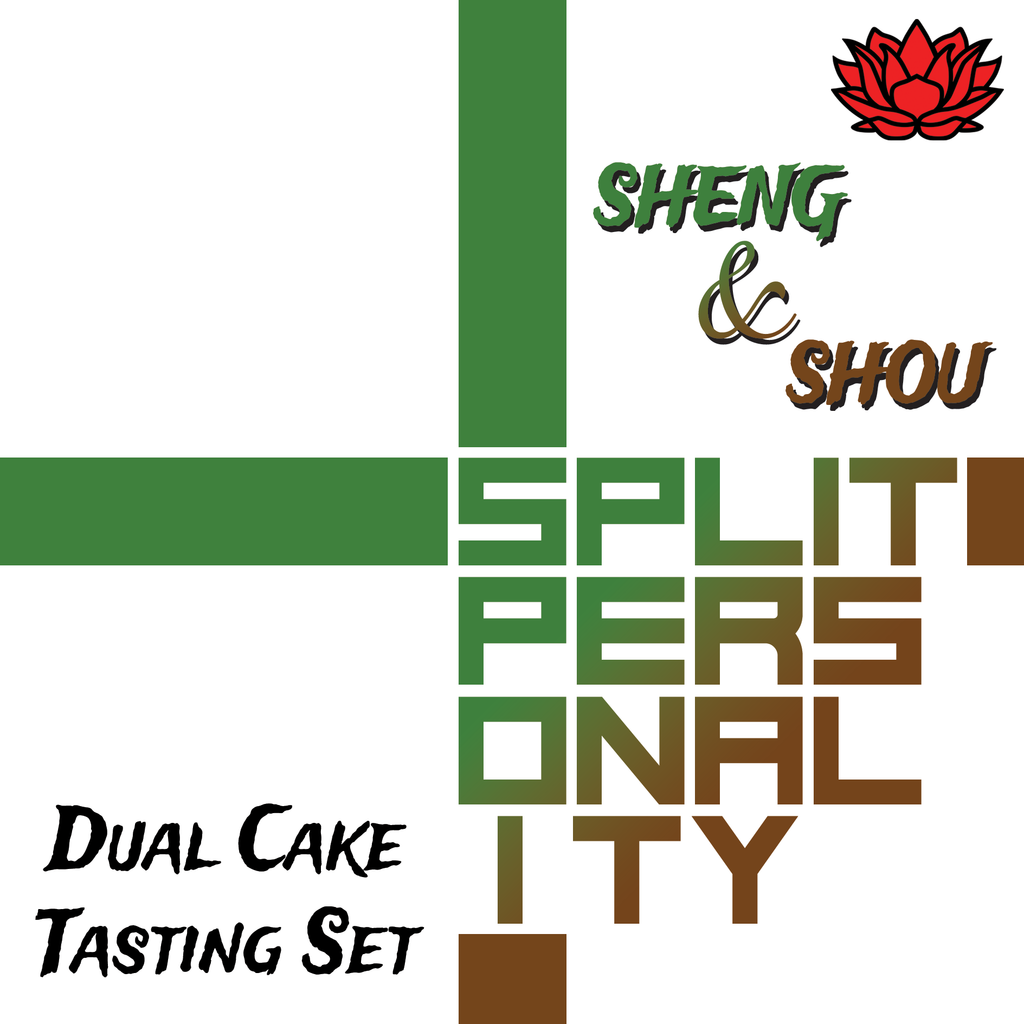 Split Personality" Sheng / Shou Comparison Tasting Set
$ 34.99
This is an amazing opportunity to understand puerh tea production and how the wodui processing methods convert sheng puerh into shou puerh. We are offering a side by side pressed cake tasting set of sheng puerh and shou puerh from the same material. 
The sheng puerh tea was picked and processed in Spring 2018 from high quality old tree material in Lao Man'E. This material was then put through the wodui process to create a very unique shou puerh. Before the wodui processing began we kept out 10kg of the natural sheng to create this before and after educational tasting opportunity. 
The sheng is a balanced blend of Lao Man'E material and creates a balanced sweet aftertaste for the bitterness. It's amazing to see how much original personality continues to through to the final shou puerh product. Take these cakes and do side by side sessions with the sheng and the shou. You'll see why we call them "Split Personality".
This tasting set contains 2x 40g pressed cakes. One sheng, and one shou!
This item ships from China!
This will be shipped from China. We can ship to most countries but the rates can vary greatly.
If your country is not available at checkout please email us and we will quote you a shipping rate. crimsonlotustea@gmail.com
Shipping is averaging about a month, but sometimes it can take longer! If you purchase multiple items from our Seattle and Kunming inventories this will ship separately from China.
If you are in the U.S. please take a look at our inventory in Seattle if you need something to arrive quickly.
Please refer to our Shipping Policy page for more information.