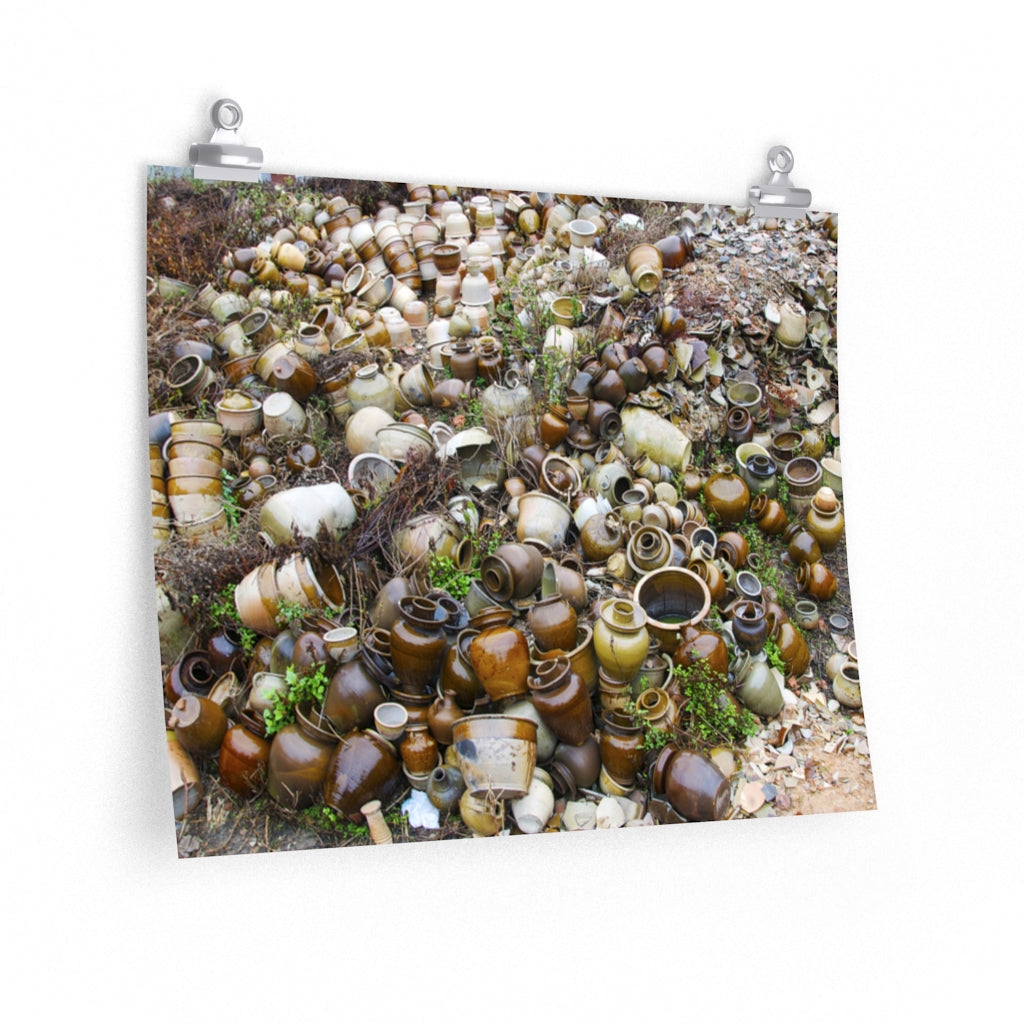 Jianshui Graveyard - Poster
$ 14.99
Make your tea space special. We now offer prints of special photographs we've taken during our travels to Yunnan. Every home needs art. Let our affordable art fill your space with stunning imagery direct from the oldest tea growing region in the world.
Pottery in Jianshui is incredible, but not every piece that comes out of their talented kilns survives. This haunting graveyard of failed pottery gives a glimpse into the sacrifice that potters have to make.
This poster is printed to order with a matte finish on 175 gsm fine art paper. It shops rolled in a sturdy cardboard mailer.
This is made to order!
After ordering this item will be made to your exact specifications. It will ship separately from the rest of your order. Shipping will be calculated and included in your cart.
During the holiday season there will be fulfillment delays. Please be patient and your order will arrive as soon as possible!